The World Cafe Live reopens after months of COVID-19 health restrictions
A lively music hall where artists big and small come to perform managed to overcome constantly changing health protocols throughout the COVID-19 pandemic and became a beacon of hope for event spaces around the country. The Temp's Sarah Weitzman reports.
When COVID-19 first hit in March 2020, World Cafe Live founder and CEO, Hal Real had to figure out how to keep his venue afloat during a time where in person events were no longer allowed.
"We're about live our name is live, and that interaction that only happens one moment in time is what we're about," Real said.
He soon realized that many venues and businesses around the country were experiencing similar dilemmas. In response, he created the save our stages movement that advocated for independent venues like World Cafe Live. This movement soon trended nationwide and after lobbying congress, the Save Our Stages Act was passed which granted businesses and independent venues across the nation with over $16.5 billion dollars to keep the lights on.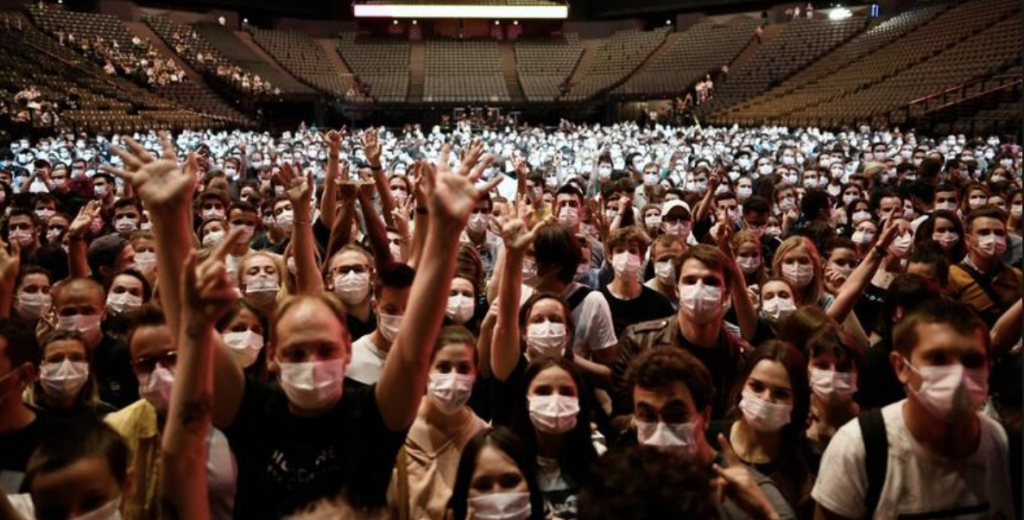 Still, business and venue owners are striving to combat the ongoing crisis with new Delta and Omicron variants halting their plans to reopen as there is still the question of how to bring back previous customers still cautious of the pandemic. The World Cafe Live has struggled and eventually adapted to the ever changing variants, mask requirements, and vaccinations as we head towards the second year of the COVID-19 pandemic.