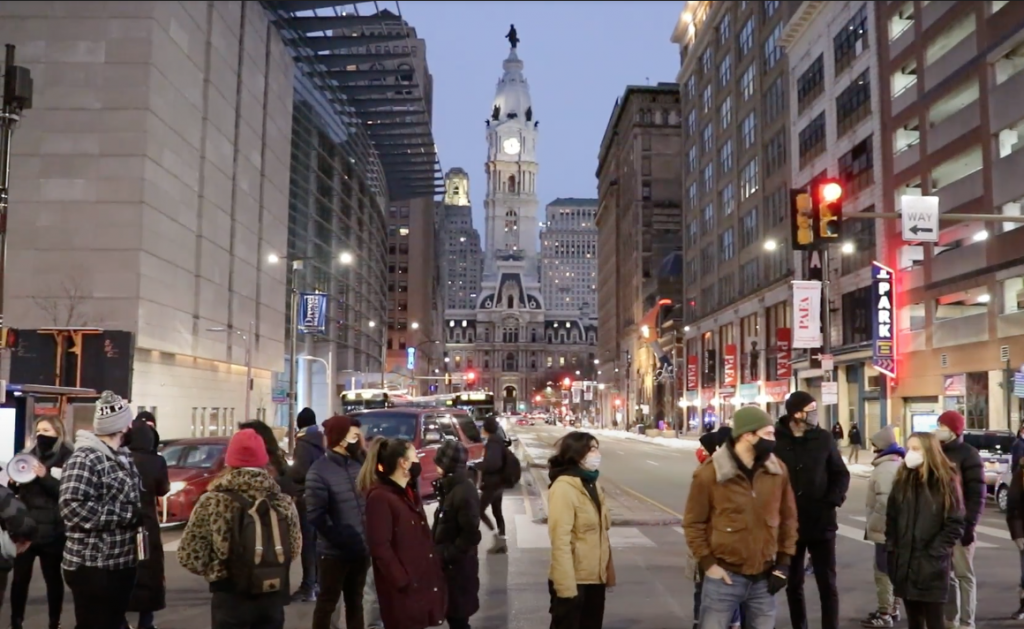 Watch a video about the protest here.
About 40 protesters gathered at Dilworth Park on Feb. 12 to protest another police killing, this time of a 19-year-old man in the Poconos, that felt all too similar to a police shooting in West Philadelphia.
The man, Christian Hall, was experiencing a mental health episode, his family has said. Hall was seen standing with a gun on an overpass in Monroe County when State Police shot him seven times on Dec. 30. His death is under renewed scrutiny after a civilian-recorded video was shared online earlier this month. In the video, Hall appeared to be surrendering when police opened fire.
The episode reminded many of the killing of Walter Wallace Jr. in October 2020. The West Philadelphia resident was holding a knife when he was gunned down by police. His family said he was having a bipolar episode.
At last month's protest, passers by were asked to contact the Monroe County District Attorney's office. If the case is referred to PA Attorney General Shapiro, organizers said, Hall's death would be investigated more thoroughly.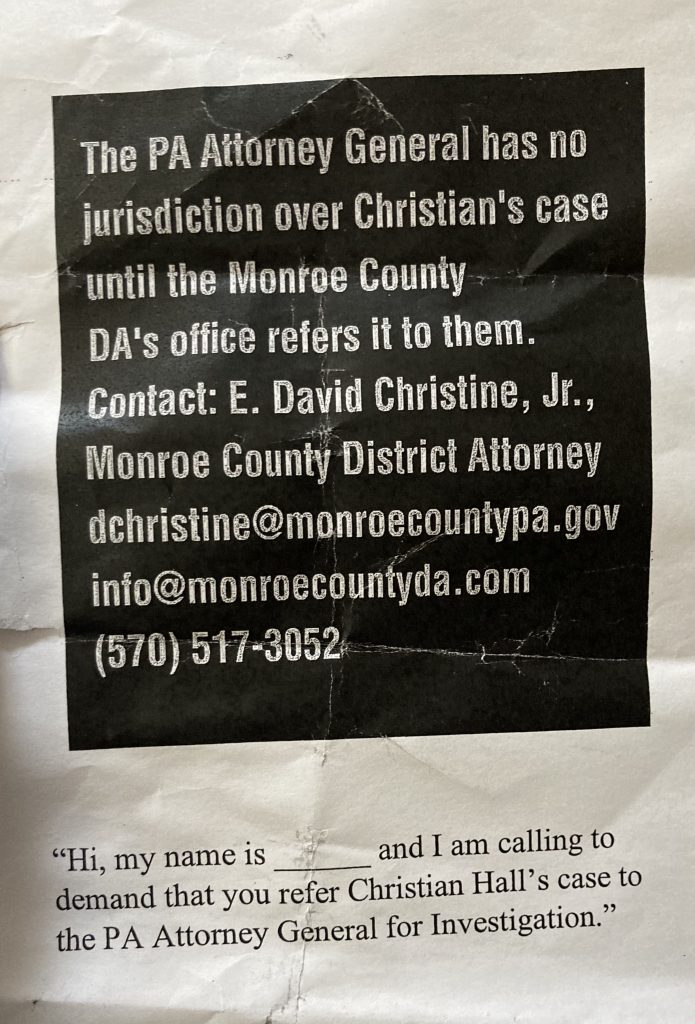 Organizer Samantha Rise spoke before the group took to the streets in Center City amid rush hour traffic. "He was ready to drop the weapon, but you know who wasn't ready to drop it? The cops. A child in crisis who gave up his life," she said.
Protester Kissy Lazo said she found out about the demonstration on Instagram. She watched the video that showed Hall's final moments. "We need better systems in place. Police are not equipped to handle mental health emergencies," she said.
Another protester, Amy Chen, said she had no desire to watch the video. "I personally do not need to see that to feel outrage at the injustices that are represented. For me, the Christian Hall killing was yet another reminder that the institutions meant to protect and serve our communities are not doing so," she said.
According to the Treatment Advocacy Center, those with untreated mental illness are 16 times more likely to be killed by police than other people.
A representative at Monroe County DA's office said Hall's case is still under investigation. As of Feb. 20, they did not know if the case would be referred to Attorney General Shapiro.
On Sunday Feb. 21, Hall's family and attorney Benjamin Crump joined local officials and activists in Manhattan. A protest calling for accountability was be held at 2 p.m. in Foley Square. Last year, Crump represented the families of George Floyd, Breonna Taylor, Ahmaud Arbery, and Jacob Blake.
For updates directly from the Hall family, follow @justice_for_christianhall on Instagram.